With space saving in mind the Globel Lean To Skillion Roof Shed is designed to be slim lined and wide spanned for the smallest of spaces. Our Lean To Shed is guaranteed to complete any home and outdoor surroundings and includes a 10 year manufacturer's warranty.
Shed Man was more than helpful and managed to juggle some jobs around to suit a time that was good for us. The installer showed up on time, very polite and has done an excellent job!
William Tingley
Facebook Review

Most Garden Sheds on the market do not feature mid wall framing as a standard, therefore elevating our Garden Sheds to a superior entity within the price range. Once built there is no doubt that it is one of the strongest available on the market.
1. Floor Bracing
Corner Braces at Base Rails to Prevent Warping.
2. Wall Bracing
Further strength on the shed walls to ensure they do not warp.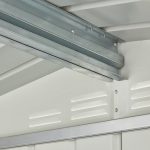 3. Reinforced Gable Centre Roof Beam
Added structural strength for the roof.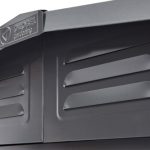 4. Ventilation Grilles
For improved ventilation and reduced heat build up.
5. Smart Drainage
Wall lip to prevent water pooling and corrosion damage.
Enquire About Your Lean To Shed Today
If you're looking for a Lean To Shed or you have a question about our sheds, complete the form and we will be in touch.
Free Consultation
Complete your details below to claim a free consultation (valued at $190)